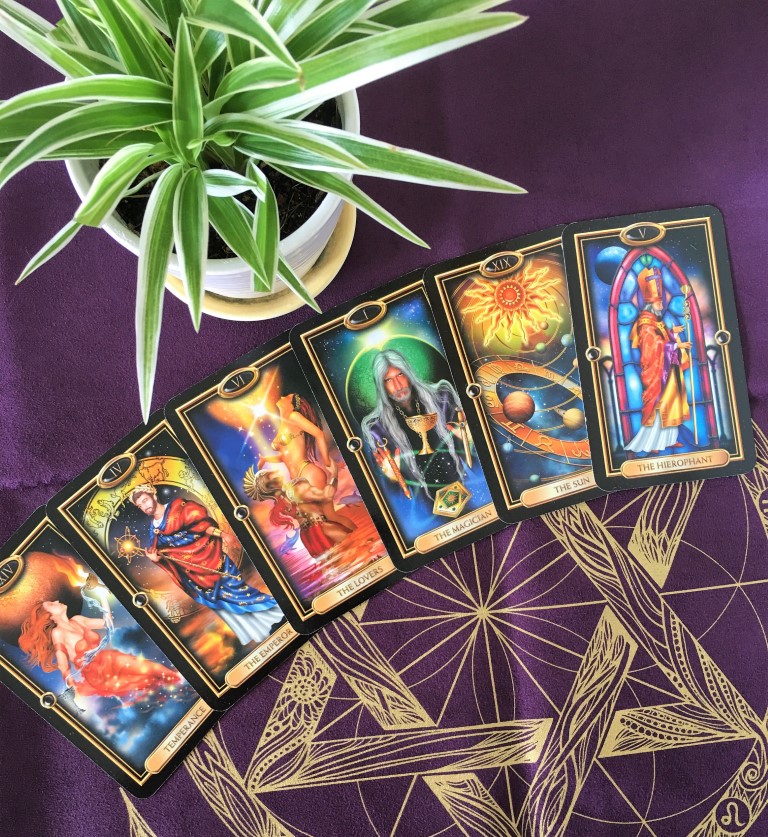 Deck: The Gilded Tarot
Artwork © Ciro Marchetti.
Photographer: Tristen Churn, thank you.
For a complete cycle on card reading, Tristen evolves through his experiences of comprehending and integrating the beauty of card decks in his services since 2004. With these experiences under his belt, Tristen observes that commonly card reading is still a popular spiritual tool to access and gain Divine guidance and wisdom in favour of a Seeker.
In your session, Tarot Cards act as the major spiritual tool and you may explore areas in relationships, career, family, health, personal growth or wealth issue for insights and guidance. At the end of it, your reading may be supported by a short healing with the Crystals to enhance clarity and the motivation to progress in life.
From his reading experience, Tristen understands that the integrity of a reading is very crucial to empower the authentic YOU! Thus, in your session he works with the Divine Beings to incorporate short and precise healing to clear out your confusions, negative thinking and other blockages so that you could exercise the Divine guidance that you receive progressively on your path.
Available both ONLINE & FACE-TO-FACE:
Please follow your heart to book this online one-on-one consultation based on the time slot availability by sending a text to us via this link:
For ONLINE CONSULTATION:
After securing your booking, we will furnish our local banking information to you for payment process. Do take note that any cancellation for paid consultation and refund of fee WILL NOT BE ENTERTAINED. But, under sufficient reason and reasonable consideration, you may opt for a change of time slot or transfer the paid consultation to another beneficiary (as in a real person).
Preparation
If available, please gather and cleanse your crystals for consultation purpose.
Do prepare some essential oils (if you have any) to apply them on your skin.
Grab some cushions and a pillow, prep a quiet and comfortable space for you to sit or lie down during your session.
After making the payment, we will furnish you a private meeting web link under Google Meet. Please visit the website of Google Meet to understand simple functions of the meeting room. Five minutes before the scheduled time of your session, sign in to your existing Google account, click the web link and join this session via any web browser.
Kindly run a check on your internet connection, bandwidth and data plan to avoid any form of disruption. For a better internet streaming experience, use a pair of quality earpiece and employ a tablet, laptop or computer with a big screen and switch on the functions of the microphone and camera.
Energy Exchange (Fee):
(Ringgit Malaysia) RM 350.00 (90 minutes)
(Ringgit Malaysia) RM 466.00 (120 minutes)